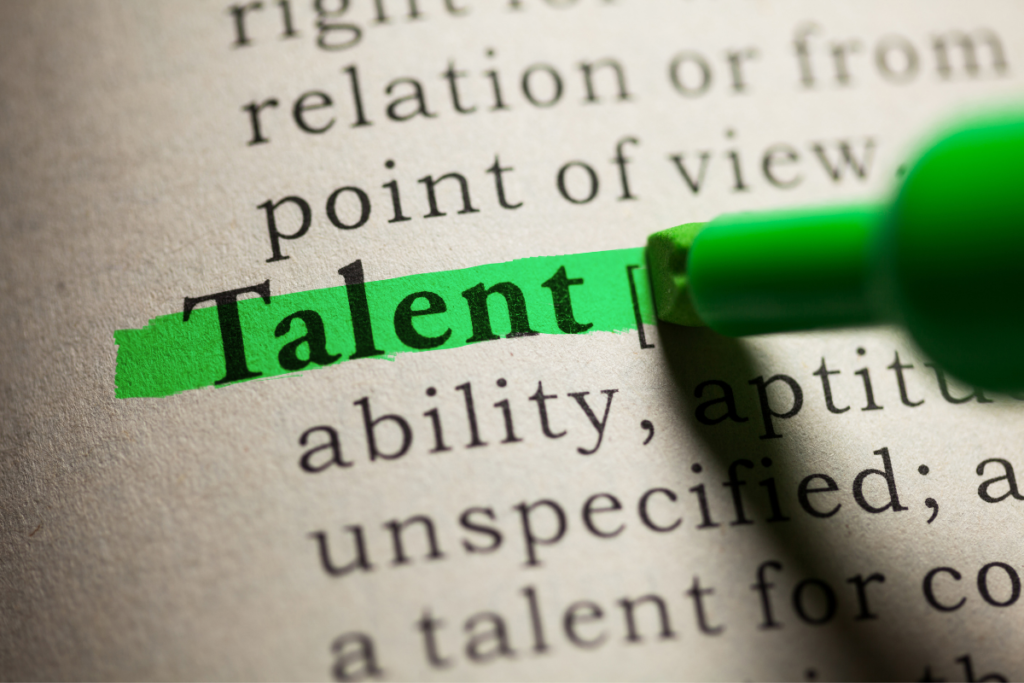 An August 2021 Irish News article stated that there were more jobs advertised in the first 6 months of 2021 than in the entirety of 2020, and that more than two-thirds of workers in Northern Ireland are rethinking their career following the pandemic. This has a profound effect on recruitment and talent strategies. A talent management strategy is the organised attraction, identification, development, engagement, retention, and deployment of individuals who are of value to your organisation.
We recognise now more than ever that organisations must focus on the importance of attracting talented individuals, and that the future development and retention of these employees is hugely important, so where do we start?
First of all, take a step back and look at your organisation. Your organisation's business strategy should identify your future workforce needs. Ask yourself, are you investing in learning and development? Have you considered apprenticeships or traineeships? Talk to your managers and supervisors, involve them in your talent management strategy. Who are your key personnel? What is your retention strategy for these key employees? It's worth noting the savings a focus on retention will generate by reducing your employee turnover.
The UK had experienced a slowdown in recruitment due to the pandemic, but recent reports suggest growth in the jobs market may accelerate further in the final quarter of 2021. With this in mind, organisations must turn to their talent management strategy. Your employer brand, which is the way your organisation is perceived as a place to work, is becoming critical in the battle for the best talent. Your organisation already has an employee brand, whether developed consciously or not. It is the story of your organisation written by your employees and leavers. 'A job for life' is a paradigm of the past and this is a competitive market, regardless of your sector. Your employee brand is reflective of your organisation's values. Put simply, candidates are searching for an organisation whose values align with theirs.
Technology continues to advance at a rapid speed and organisations must keep up with this. From a talent attraction perspective, the utilisation of social media to promote employer brand and use of networking sites to attract talent are top of the to do list, particularly when attracting Millennials (typically being defined as people born from 1981 to 1996) & Gen Z (1997 to 2009).
Research shows key employment priorities for Millennials and Gen Z are:
Values alignment
Learning and development application
Flexibility
Culture
Technology
Money
Stability and career progression
As an example, Gen Z are the first generation to have grown up with access to the Internet and portable digital technology, making their natural use of technology an important characteristic of their generation. These Gen Z skills will shape the workplace of the future.
As organisations we must review our use of social media to effectively market the organisation, present the best website experience, and streamline your recruitment processes. A slow recruitment process will discourage Millennial and Gen Z candidates. Each of the generations will have key work demands and organisations should be mindful of this when recruiting. Is your recruitment process quick, easy and attractive to applicants?
Employee referral schemes are an effective tool in recruiting. Candidates have been effectively pre-screened by your employees. Your current employees are a reflection of your culture which may give you an advantage when recruiting this way.  If, like many, you are finding it difficult to find talent, reskilling and upskilling employees could be a top priority for 2022.
In 2022 businesses will benefit from a focus on talent management strategy and employer brand. Development in these areas will differentiate you from other organisations in the market and improve the employee engagement of your current employees.
It is worth remembering that at one point almost 9 million people were on furlough, therefore a growing job market is great to see from a wider economic perspective, although challenging for those searching for the right people, for the right seats.
The above article is for general guidance and informational purposes only and is not intended to constitute legal or professional advice. It should not be taken as specific advice for your own circumstances and relied upon. You are advised to take professional advice before taking any action in relation to the above matters.