Net Zero and the impact on SMEs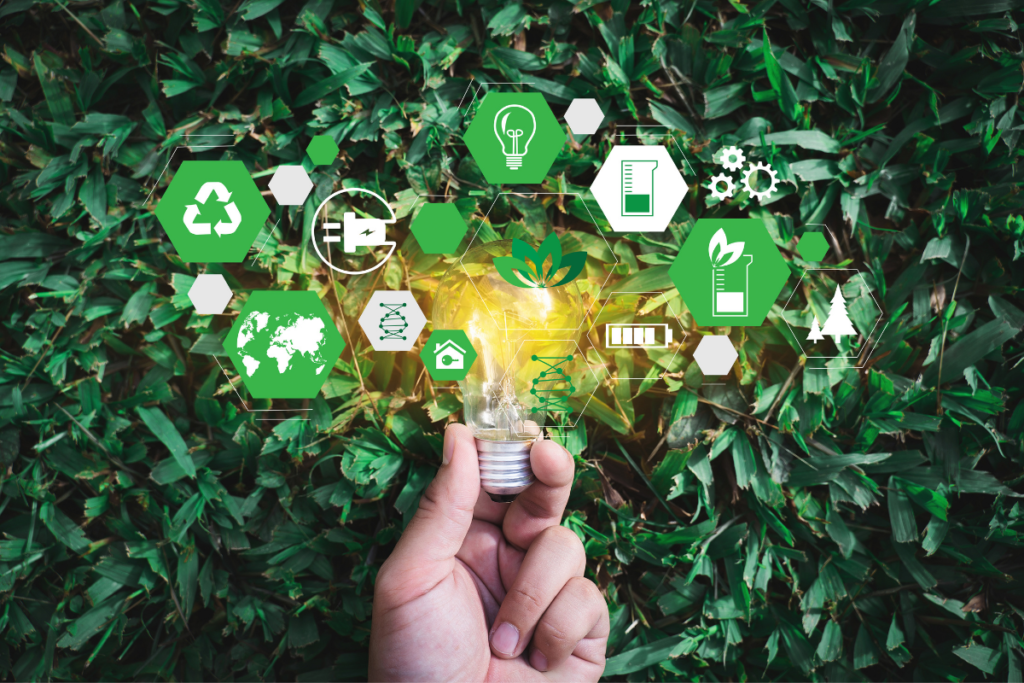 Climate change…… It has been described as the challenge of a generation, and a global problem that requires collaborative action by business, government, and communities throughout the world.
Thus far, the approach to limiting (as opposed to reversing) climate change has been a global commitment to reduce net greenhouse gas ('GHG') emissions to a balance of net-zero by 2050 ('Net Zero'), and whilst a number of 'macro' measures have been agreed by political leaders at COP26, with shorter term goals to follow, the underlying debate on climate change and the associated jargon has done little to inform SMEs and owner managed businesses of their role in achieving Net Zero targets, and the related issues that will impact them.
Provisional estimates of the UK's greenhouse gas emissions for 2020 are in excess of 400 million tonnes of carbon dioxide equivalent. As a statistic that volume is difficult to comprehend, and some business owners may be excused for querying how much impact one individual SME can have on reducing the UK's 400mT CO2 to zero over the next 28 years, never mind the global Net Zero target? And they may be right – but in some respects that question misses the point. The reality is that the environment in which businesses operate is changing in a response to climate change and those SMEs that do not or cannot adapt, risk being left behind.
Even if we set aside, for the moment, the strong incentives for a company to apply good corporate governance, and to ensure its operations make a positive environmental and social impact which will contribute to the longevity and sustainability of the business itself, there remains a compelling argument for SMEs to consider the impact of climate change now, so that it is positioned to secure competitive advantage in the future.
In preparing for the climate-related changes in their business, SMEs will need to ascertain what and who will be the drivers of that change in their industry. Much of the commentary to date has indicated that consumer behaviour will ultimately drive the climate-related changes, but experience would indicate that changes in consumer behaviour tend to accrue over the medium to longer term and in the case of climate change, the early drivers of change are more likely to be supply chain, regulation, finance, and efficiency.
Before each of those drivers of change are considered however, it is important to understand how GHG emissions are measured, and therefore how environmental impact will be measured.
For the purposes of reporting, GHG emissions are classified into 'scopes' and an entity's total emissions is the sum of the three scopes:
Scope 1 (Direct emissions): Emissions from activities and sources you control – such as vehicles you own and operate.
Scope 2 (Energy indirect): Emissions associated with your consumption of purchased electricity, heat, steam and cooling, for heating your offices for example – they result from your use of energy, but take place somewhere else and are not under your direct control.
Scope 3 (Other indirect): Emissions that are a consequence of your actions, which occur at sources which you do not own or control (other than Scope 2), such as your suppliers' emissions (source: BEIS)
Supply chain: UK Chancellor Rishi Sunak has indicated that the Treasury will require UK-listed companies report their Net Zero plans by 2023. For now, this is only an issue for the very large companies but, in order to report effectively, each reporting company needs to assess its current GHG emissions, and to understand the GHG emissions of its suppliers (scope 3 emissions calculation above). Those suppliers will in turn require GHG information on their suppliers, and where SMEs form part of the supply chain, the SME's information will be required.
Before each of those drivers of change are considered however, it is important to understand how GHG emissions are measured, and therefore how environmental impact will be measured.
As each entity in the supply chain seeks to reduce emissions there will be pressure on SMEs to make its contribution.  Indeed, there is an opportunity for SMEs to gain competitive advantage by designing and producing lower emission products, and in due course environmental impact could become a key factor in a customer's purchasing decision along with price and quality.
Regulation: The role of industry regulators is expected to evolve to incorporate climate control assessment, particularly for consumer facing products such as food and beverages, motor vehicles, insurance and financial services. There is risk that SMEs requiring regulatory or trade body approval may be required to meet GHG emission targets.
Financing: Financial services regulators have already undertaken to 'do more' to address climate change. Those seeking to raise funding from banks or investors will be expected to have assessed climate change risk and to have plans in place to mitigate it.
Leading banks are already making enquiries of SMEs as part of loan applications and renewal negotiations about the impact that climate change could have both in and on their businesses. Enquiries include both asking about the environmental impact and emissions associated with running the business, and the resilience of the business model to climate change including transition risks and even weather risks.
Efficiency: In many cases reduction in GHG emissions involves using less (less fuel/energy; less raw material; less transport) or producing less waste, with further changes coming down the line to encourage a more 'circular economy' approach to products and goods. Any such change in working practice will tend to deliver cost saving and improved operational efficiency. Climate change aside, it is simply good business sense to improve the efficiency of operations.
Where there is a cost to implementing change the availability of initiatives (including grants, R&D or other tax relief etc), which can help to offset some of the cost of a Net Zero strategy, should be considered in any cost benefit analysis.
Conclusions
The case for SMEs to plan for Net Zero operations is strong, on ethical, governance and economic grounds. Like all such plans, climate change planning cannot stand alone, and ought to be fully integrated with the business's medium and long-term goals and strategic plans.
The difficulty many SME's face however is simply knowing where to start. The topic itself and the range of possible options are vast, but the following suggested steps should enable some early progress:
Step 1: Understand the business's current GHG emissions. Advice is available on the BEIS website, and financial support for a climate impact assessment is available to businesses in some sectors.
Step 2: Focus initially on Scope 1 and Scope 2 emissions and implement the 'no-regret' options that will have an immediate impact, such as motion sensor LED lighting.
Step 3: Speak with key customers and companies within the supply chain to understand their plans and potential requirement of the business.
Step 4: Review the business's strategic plan and update as necessary to ensure the climate risks and opportunities for each part of the business have been considered.
Step 5: Prepare a climate plan to include emissions targets for Scopes 1, 2, and 3 (the hardest to meet) and options for achieving them.
Step 6: Assess the cost that will be required to implement each stage of the climate plan and consider the availability of grant support, tax incentives, and available funding options.
For more information please contact Michael Barnett.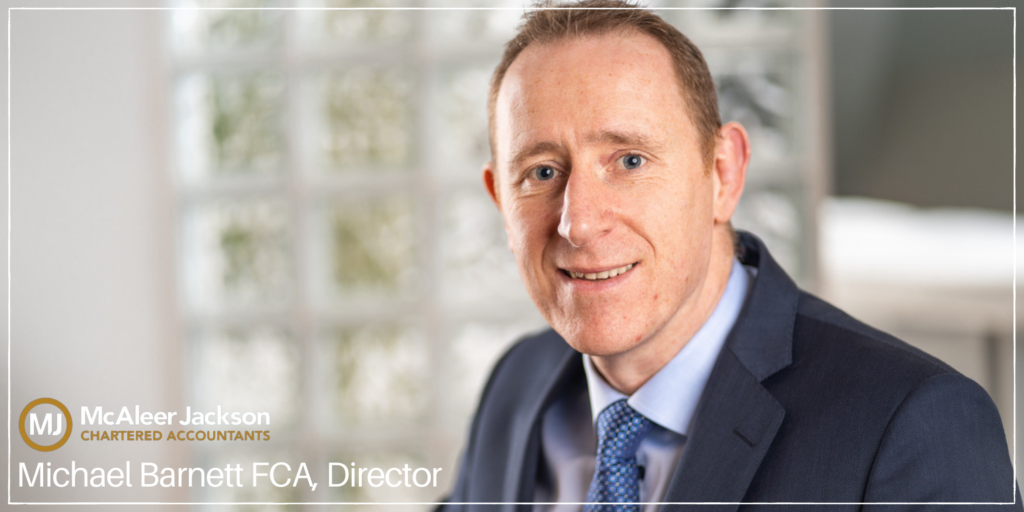 The above article is for general guidance and informational purposes only and is not intended to constitute legal or professional advice. It should not be taken as specific advice for your own circumstances and relied upon. You are advised to take professional advice before taking any action in relation to the above matters.
Related articles