McAleer Jackson Chartered Accountants announces new Director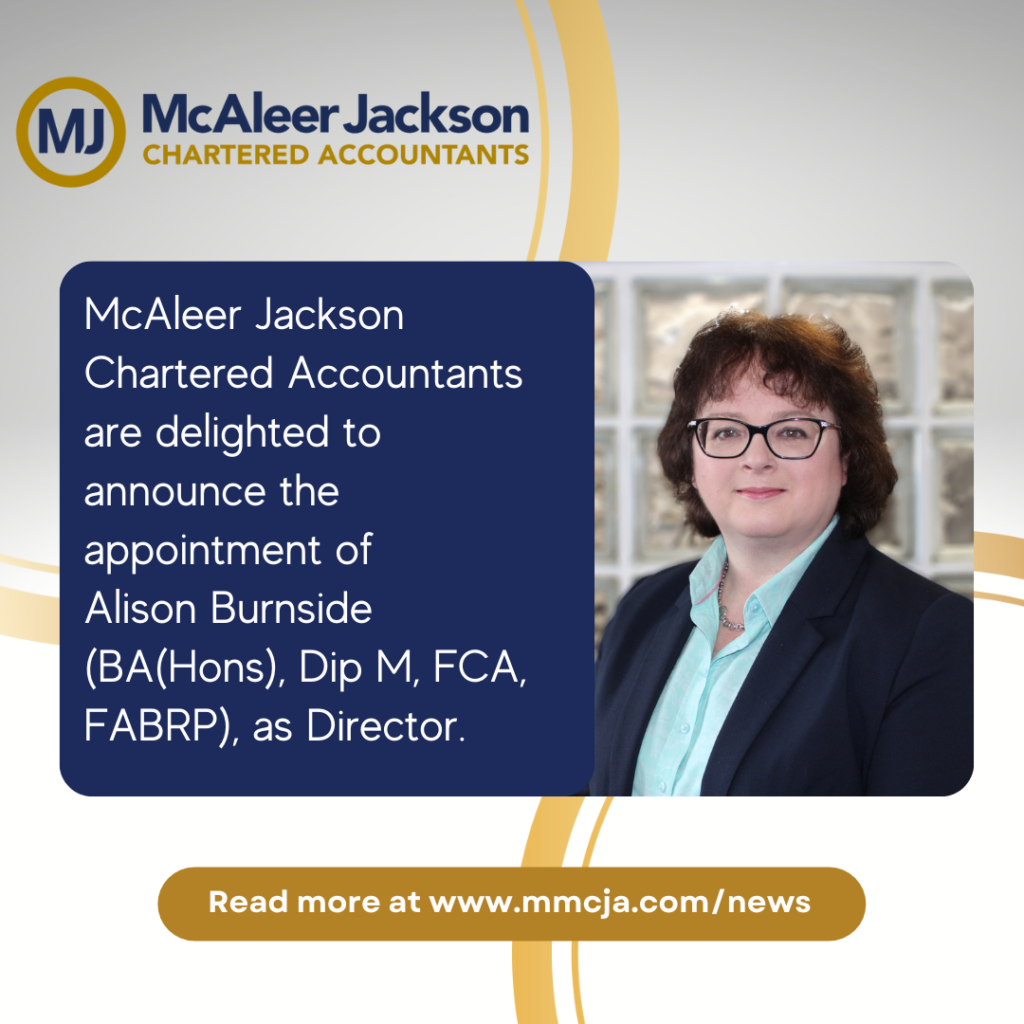 McAleer Jackson Chartered Accountants are delighted to announce the appointment of Alison Burnside (BA(Hons), Dip M, FCA, FABRP), as Director.
With responsibility for delivering Restructuring and Recovery services for McAleer Jackson, Alison will provide support and guidance to businesses and individuals wishing and willing to trade through their current challenges with the support of their creditors whether in NI, ROI or GB, dealing with cases ranging from corporate to personal recovery, across an extensive range of sectors, and activities in Northern Ireland, RoI and GB. When future trading is not possible, then advise on the managed cessation of the company and business.
Hugh McAleer, Founding Director at McAleer Jackson, said "Alison is joining a well-established practice, at a time of growth and opportunity as we emerge from the challenges and opportunities arising from the Covid pandemic'. Alison said, 'The MJ team have an incredible expertise, experience and passion for what they do. The Restructuring and Recovery services will complement McAleer Jackson's strong client offering in accountancy, tax and business advisory and build on our position as a leading services provider in the region.'
'Alison's wealth of experience will make a valuable addition to the practice. Her appointment ensures the needs of current and future clients continue to be serviced at the highest level."
In her new role Alison will lead a multi-disciplinary team, based in the Omagh office, and will champion the firm's commitment to attract, develop and reward the very best talent. Alison can be contacted by email : alisonburnside@mmjca.com and by phone on 028 82250253.
Alison is a Chartered Accountant and Licensed Insolvency Practitioner (UK). She is a Fellow of Chartered Accountants Ireland, Fellow of the Association of Business Recovery Professionals (R3) and holds the CAI Diploma in Insolvency in Ireland.